Frameless Glass Pool Fencing
Frameless glass pool fencing is the most luxurious choice for your pool area, with no compromises on safety, style or durability.
Perth Pool Fences specialise in high quality frameless glass pool fencing that brings a real wow-factor to your backyard. Say goodbye to your old fence and hello to luxury with frameless glass, with unobscured views of your pool area you can ensure your child is safe at all times.
By law, all pools installed within Australia require fencing that meets certain standards and installation specifications, but most fences just don't look great. Our range of frameless glass fencing can help transform your pool area from mundane to amazing while adding value to your home.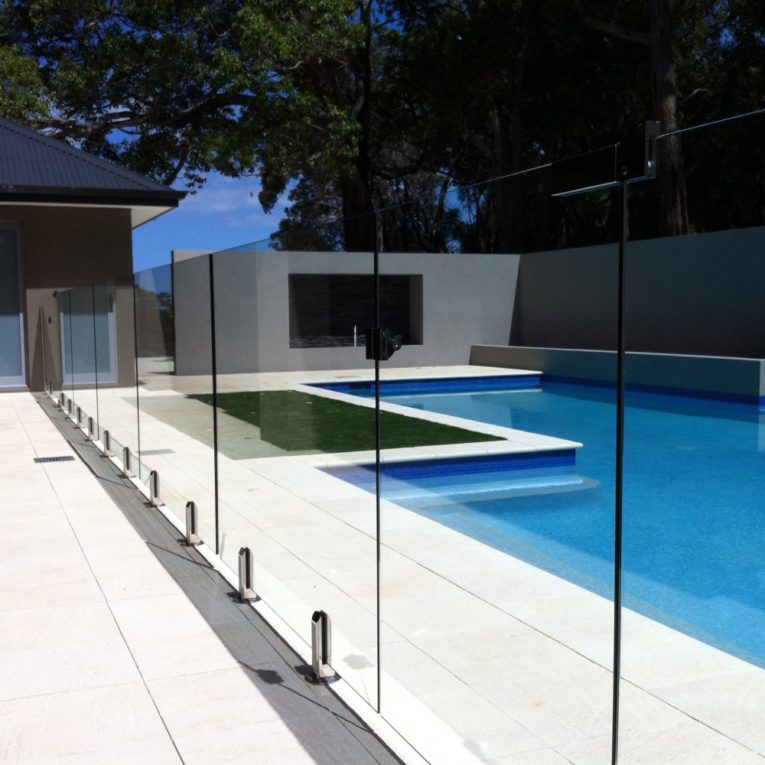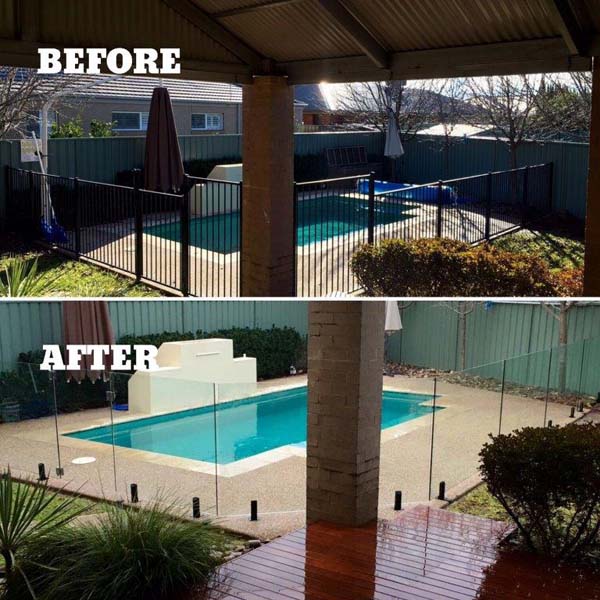 Transform Your Entertainment Area
You have a beautiful home graced by a lovely setting. You always dreamed of lounging out by your pool, enjoying the view of… A stainless steel or wooden fence? No one dreams of looking at a fence or a wall when they think of enjoying their pool. This is where our architecturally-designed frameless fences come in, offering you high quality fencing and unbeatable views of your backyard.
Our experts can custom-design a fencing solution to fit any pool or backyard area. And our wide range of glass panels, fittings and fixtures means you can choose a fence to suit your needs and match your homes style.
Contact us to transform your backyard.
Safe & Secure
Frameless glass fencing is the most attractive alternative to traditional tubular pool fencing. Imagine your pool surrounded by a tough and strong fence. It keeps out children and pets, but does not restrict the view of your home, property, or surrounding scenery. 
Glass is tough to climb, and all of our fences come with bevelled edges,  a self-closing gate and optional magna-latch meaning your children won't be able to open the fence on their own.
Your safety is always top of mind for us, which is why all of our glass panels can pass the most rigorous safety standards.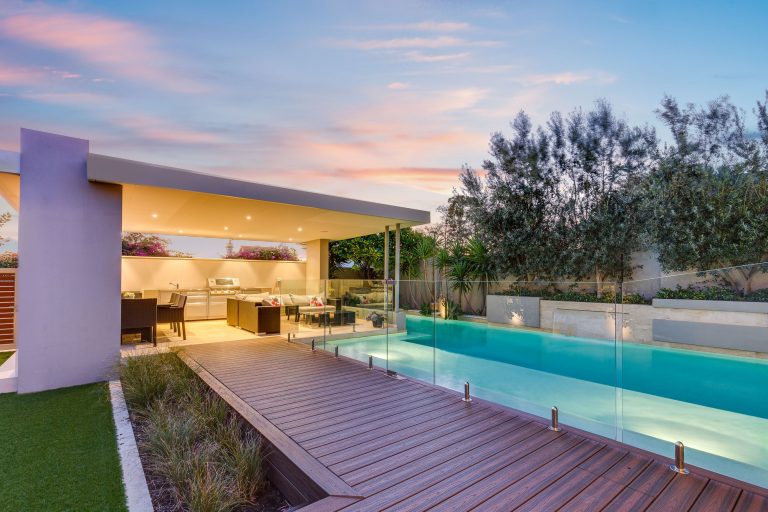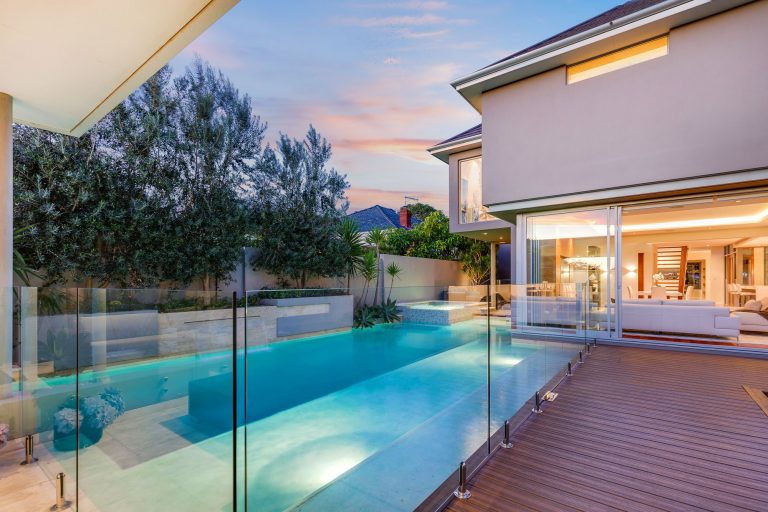 Strong & Long-Lasting
Everyone knows just how troublesome the Australian climate can be. Perth Pool Fence's glass panels are made 10mm or 12mm thick, meaning they're tough and hard-wearing. We also apply a generous layer of weather-shielding, meaning the sun and salt water won't wear them down.
Our spigots, fittings and fixtures are marine-grade 316 steel, meaning they're strong, stable and corrosion resistant.
All of our fences utilist a concrete + spigot fixture system, which is required for all fences built in Western Australia. This means your fence can stand up to the harshest winds.
Specs & Benefits Of Our Frameless Fences
| | |
| --- | --- |
| Polished bevelled edges. | Smooth, safe edges. |
| Marine-grade 316 stainless steel spigots, hinges and fixtures. | Strong, safe, durable and attractive fittings. |
| Fully frameless glass gate. | Seamless design & attractive finish. |
| Self-closing gate with magna-latch locking system. | Child friendly lockable gate meaning you have a safe & secure pool area. |
| Australian engineered glass panels. | High quality glass built to withstand Australian weather. |
| Professional installation compliant with AS1926.1 standards. | Council & government compliant means your fencing is safe and legal. |
| Weather-shield protective coating. | Hard-wearing & brilliant shine for years to come. |
| 1200mm high panels with a range of lengths available. | We can arrange a fencing solution to fit any space. |
| Concrete spigot, base-plate or concrete channel installation options. | Glass fencing that suits any space or house design. |
| Delivered & installed by an experienced professional. | Peace of mind with our fast and efficient service. |