Stylish Semi-Frameless Glass Fencing
Glass pool fencing designs have become quite popular in Perth, Western Australia and other parts of the world primarily because this style gives you ultimate comfort, privacy, and security. 
A semi-frameless glass pool fencing design provides a perfect balance of style and safety to ensure that your family enjoys the pool in total luxury and security.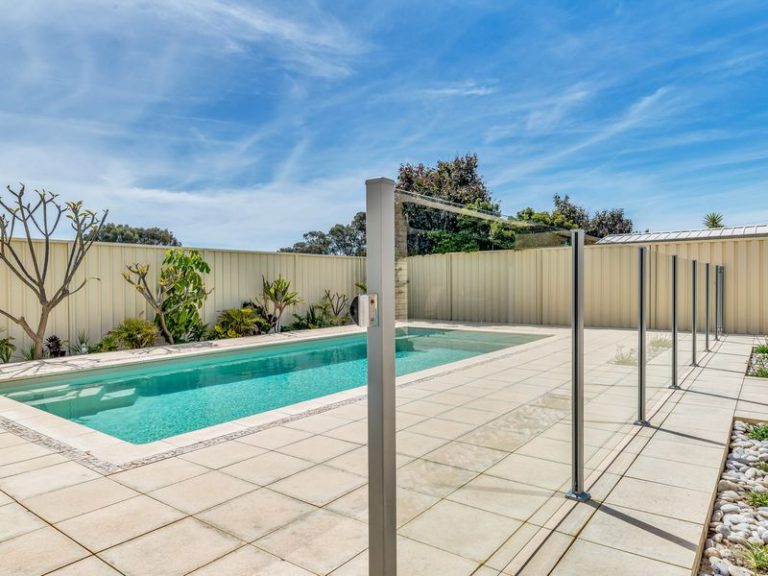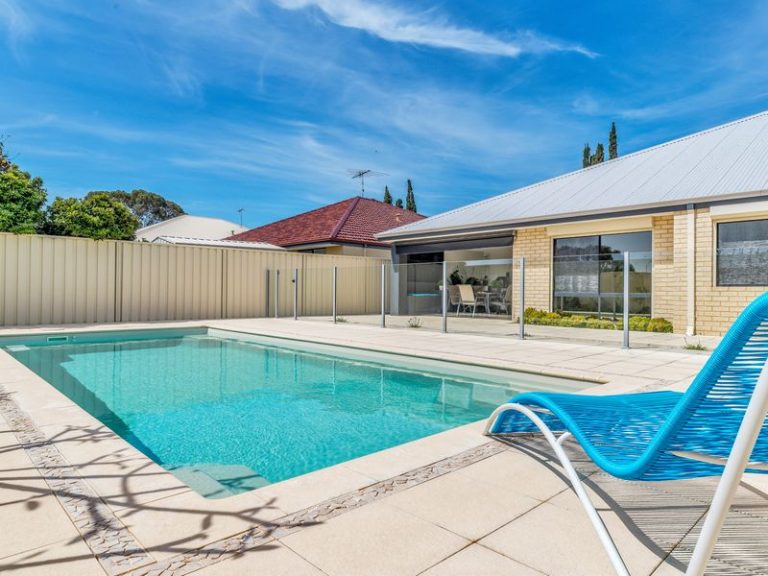 What is Semi-Frameless Glass Pool Fencing?
A semi-frameless glass pool fence provides a luxurious way of keeping your swimming pool securely fenced. This style of pool fencing features metal posts between the glass balustrades giving you a unique almost frameless but more secure fence around your pool. 
Semi-frameless pool fences are made of glass panels secured to either aluminum or stainless-steel uprights. They are cheaper and more secure than frameless pool fences.
Benefits of Semi-Frameless Glass Fences
There are many things that you need to consider when choosing the perfect style of glass pool fencing. If you are looking for a modern, stylish, and secure pool fencing option, a semi-frameless glass fence is just right for you. Here are some of the benefits you get from this type of pool fencing.
Clear and Unobstructed View
A semi-frameless glass pool fence provides a clear and unobstructed view of your yard and pool just like a frameless pool fence does. The semi-frameless pool fence not only enhances the beauty of your backyard but also ensures that you can clearly see everything that happens in your pool. Safety is a key concern when it comes to pool fencing. With a semi-frameless pool fence, you'll be able to keep an eye on your pool to ensure everyone is safe. The glass fence also helps to maintain the amazing view of your yard.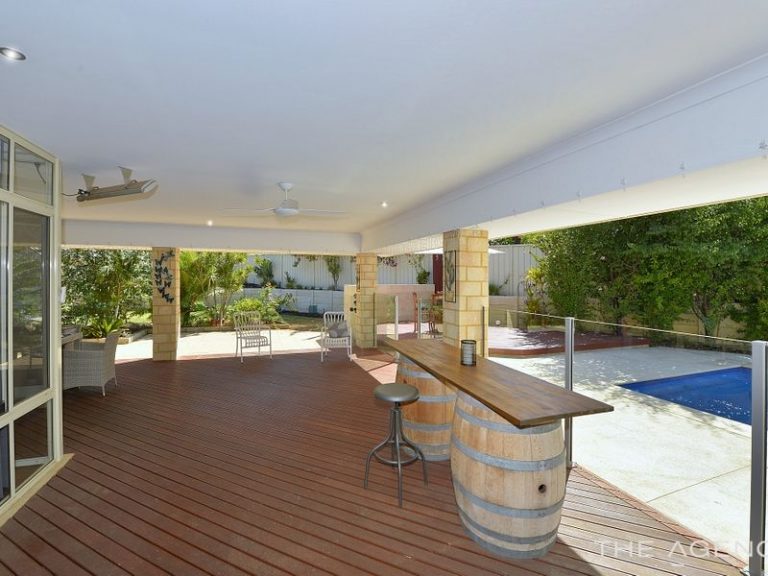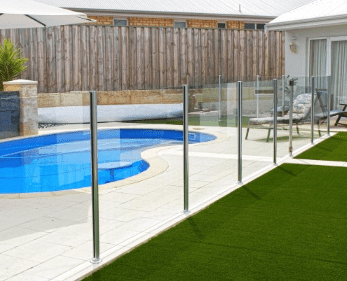 Stable and Secure Design
Semi-frameless glass pool fencing has aluminum or stainless-steel uprights between the glass panels to enhance the strength and stability of the entire fence. Once installed by our professional glass fencing experts at Perth Pool Fences, the frameless glass pool will last for a long time without the need for replacement.
Easy Cleaning And Maintenance
Cleaning a pool is often a tedious task, especially when you have water splashing everywhere and collecting in small and reachable nooks and crannies. A semi-frameless pool fence comes with metal posts that are elevated off the ground to create a gap between the glass panel and the floor, where water would most likely gather and make it extremely difficult to clean the pool. Our glass is easy to clean and maintain, and can be reguarly hosed down to avoid salt build up.
Affordable & Stylish
The semi-frameless pool fence provides you with all the benefits of frameless glass pool fences at a more affordable price. This type of glass pool fencing is not only cheaper but easier to install as well. It is a great option for anyone who wants to get all the advantages of a frameless glass fence at a lower price.
If you are looking for a professional cost-effective semi-frameless pool fence installation, contact us today to get a free quote.